Storage 30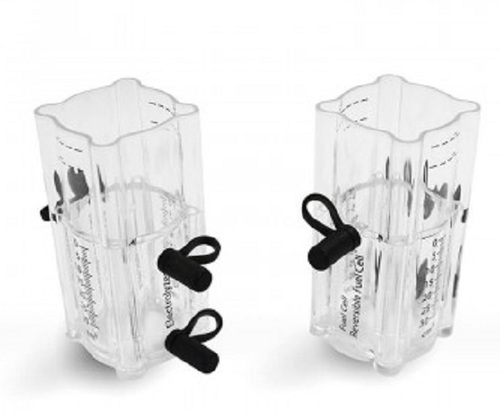 Storage 30
Product Description
Storage 30
Brand: H-TEC Education
Product Code: 1071070
Description:
The Storage 30 is a gas storage tank for hydrogen andoxygen that can hold up to 30 cm3 of gas. Just fill theStorage 30 with distilled water and watch as the hydrogen or oxygen fills upthe lower tank displacing the water to the upper tank!
The Storage 30 is completely compatible with all productsand kits including, Horizon, Heliocentris, and of course H-TEC.
Tubing plugs are included.
Technical Specifications:
Storage Volume: 2 X 30 cm3

Dimensions (H x W x D): 3.5" x 2.2" x 1.6" (90 x 55 x 40 mm)
Weight: 1.7 oz (48 g)
We have different configuration products for the same. Please you can directly call us to Dr. Arup: 8452810712.