Silicon Chips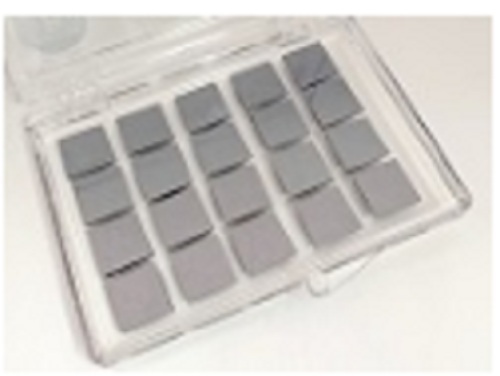 Silicon Chips
Product Description
Silicon Chips
Square silicon chips are ideal substrates for Microscopy and Spectroscopy applications. The chips are 10-mm square and 525-µm thick. See bottom of page for additional properties.
Silicon Chips
Square chips of silicon are convenient and ready to use. Polished silicon exhibits low roughness. Atomically flat surface enables high resolution imaging for AFM and SEM applications.
The properties of the siliconchips are detailed below:
Type: P
Dopant: Boron
Polishing: Single-side
Grade: Prime
Dimensions: 10 mm x 10 mm
Thickness: 525 +/- 25 μm
Resistivity: 1-20 ohm-cm
Orientation: <100>
Roughness: 2-3 angstrom
Thechips are cut from larger wafers.
Trade Information
Middle East, Eastern Europe, North America, Australia, Asia

All India